Thank you to our Corporate Members!
Corporate Members support the ACDS Dentist Members by providing a go-to resource for specific services in the Alameda County area and offering special deals and discounts to members.
Corporate Members support ACDS through advertising, exhibit tables, specialty webinars and help keep the membership dues and General Membership Meetings fees low!
Please thank our Corporate Members and contact them when searching for products and services.
Interested in becoming a Corporate Member? Click here for information and the reservation form.

Nelson Reynolds
Practice Sales Agent, Bay Area
(510) 501-1959
nelson@integritypracticesales.com
www.integritypracticesales.com
Call Nelson today for a FREE, confidential practice valuation!
Born and raised in the Bay Area, Nelson has accumulated almost a decade of experience in dental sales and consulting. He understands the most important decisions must be handled with the utmost care, dedication, and attention to detail. He is ready to listen and help you plan for a successful future. "It was a pleasure to work with Integrity and I will forever be grateful to them for ultimately selling the practice during a pandemic and for the asking price. You cannot go wrong with this company." - Dr. A

(800) 588-0254
info@pcihippa.com
PCIHIPAA provides dental practices with a comprehensive solution to navigate the complexities of HIPAA, OSHA and PCI compliance. Their solution has more than 30 features working together to make dental offices safe and compliant. The best way to get started is by visiting pcihipaa.com/partners and completing your complimentary HIPAA Risk Assessment.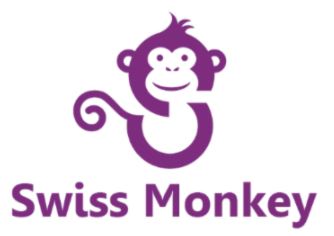 Christine Sison (CEO / Founder)
(916) 500-4125
christine@swissmonkey.io
www.swissmonkey.io
Social: @christine.e.sison @swissmonkeyinc
Swiss Monkey provides high quality virtual front desk solutions, including phone support, hygiene recare, recruitment, insurance and patient aging follow up and insurance verification support. Our services can be used as a permanent complement or interim solution for practice operations and can help minimize disruptions during staffing changes. 

Kelli Young, AIC, CIC
Broker Sales manager
(916) 554-5379
kelli.young@tdicins.com 
www.tdicinsurance.com
Around here, customer service is our legacy.  TDIC was started by a small group of dentists in 1980, and our policyholders are all members of the profession. Unlike other companies, we are here to serve only dentists, and we want your experience with us to be exceptional every time. Please call a helpful TDIC member service representative if you ever need assistance with any aspect of your policy.
Garfield Refining
Audrey Fisher
925-490-2340
afisher@garfieldrefining.com
GarfieldRefining.com
Established in 1892, Garfield Refining is a precious metals refinery located in Philadelphia. The award-winning refinery buys dental scrap from dentists, dental labs and group practices. Garfield is family-owned and operated, and has established long-lasting relationships with dental professionals from across the world.
 
Bardia Hariri, MBA, PhD - Agent
CA Insurance. Licene. #0K72662
Office: 650-513-5636 | Cell: 650-245-8662 | Fax: 650-358-9808
Greater San Francisco General Offices
951 Mariners Island Blvd., Suite 600, San Mateo, CA 94404
greatersanfrancisco.nyloffices.com
At New York Life Insurance Company we work with dentists in all stages of their careers, from those looking to start their first practice, to the well-established dentist wanting to maximize benefits to themselves and key employees.
We provide you with information on various strategies to build, protect and preserve the wealth that comes with running a successful business. As a client of New York Life, we help you to design and develop a financial strategy unique to your personal individual and business goals.
Aimée Nevins
Executive Coach
Managing Partner, Alameda County
(510) 220-8247
aimeenevins@fortunemgmt.com
norcal.fortunemgmt.com
 
Fortune Management coaches dentists to think, train, and function like successful CEOs so their practices can run efficiently, productively and profitably.  This allows our dentists to focus on doing what they love and know best:  delivering excellent dental care to their patients!
Our diverse team of local Fortune Management advisors provide practice management consulting, key business strategy, and executive coaching.  Working with Fortune Management will hone your skills in business, leadership and communication, ultimately helping you develop the high-performing, successful practice of your dreams.
Mitchell Bortolotto (mitchell.bortolotto@equitable.com, (415) 276-2130)
Kyle Daniels (kyle.daniels@equitable.com, (415) 276-2152)
Collin Kahal (collin.kahal@equitable.com, (415) 276-2134
equitable.com/equitable-advisors

We understand that wealth management is about more than just money. It's about appreciating who you are and what you want in life. Then working with you to design a comprehensive, personalized financial planning strategy that fits your goals today and your vision of tomorrow. It's about helping you build a fulfilling future, your way.  
As the only retirement program endorsed by the ADA for its members, the ADA Members Retirement Program has given thousands of dental practice owners and their employees the opportunity to plan for retirement. Our program was built to meet the dental community's needs by offering an affordable, flexible way to help build retirement assets and take advantage of potential tax savings.